So glad you would like to get to know me better! I am an educator, writer, and communiTEA experience organizer.
My name is Traci Levy and I am infusiastic about all things Camellia sinensis.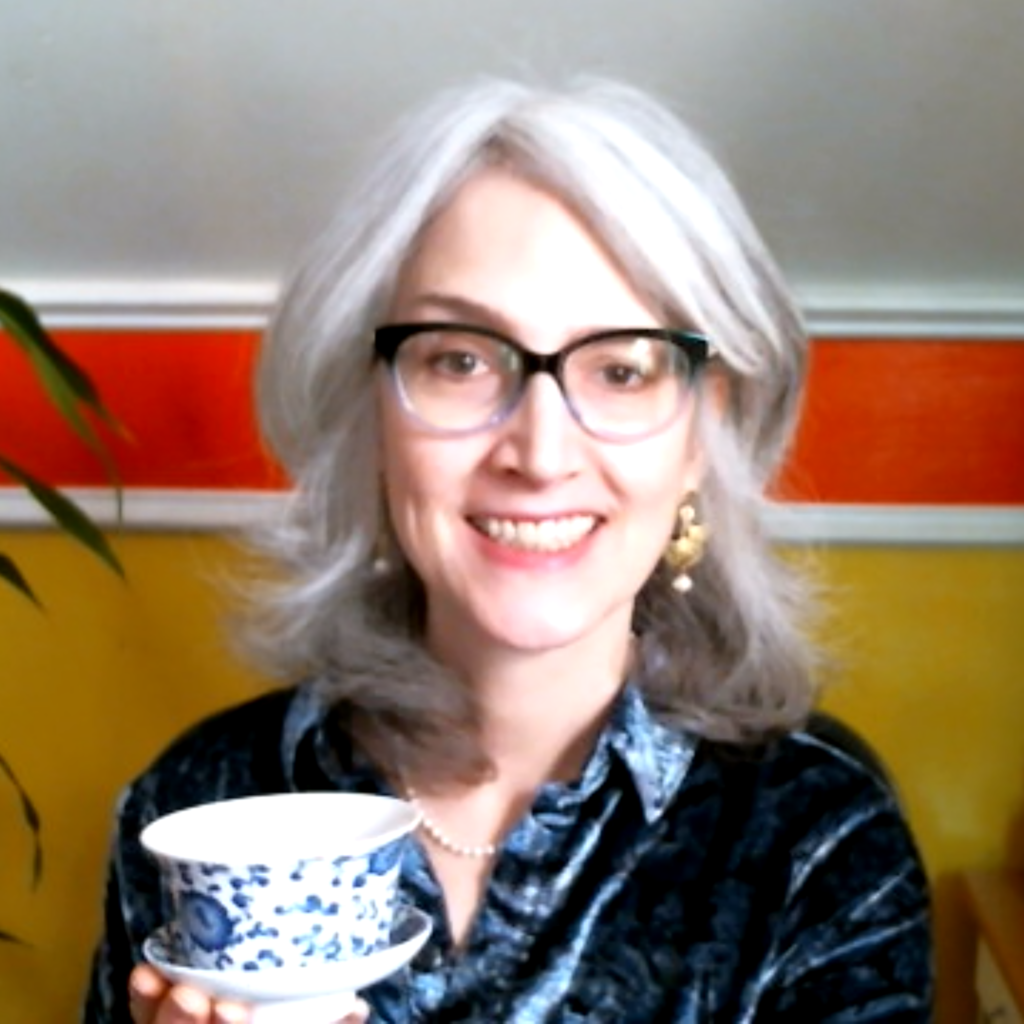 I didn't realize that there was a wide world of tea beyond Lipton until middle school, when someone gave my mother a set of tiny, brightly colored tins full of different kinds of loose-leaf teas. (No shade on Lipton! The BEST tea is the tea YOU enjoy.)
Many tea classes, workshops, books, and cups of tea later, I am still in love with tea.
Tea is first and foremost a joy for me. Deepening my mindfulness practice with the companionship of tea is also a beautiful, ongoing journey. As Tea Infusiast, I create events and content to connect us with and through tea. I am particularly interested in the ways tea can help us slow us down, experience the fullness of our existence, and connect to each other. Stories are important to me.
I have extensive teaching, workshop design, and facilitator experience through my career in Higher Ed. Additionally, I completed a fantastic eight month tea teacher training program through Being Tea.
I organize tea events (online and in person) and a offer a monthly newsletter. If you'd like to stay connected and learn about special tea-related events and content, I invite you to subscribe to Tea Infusiast News.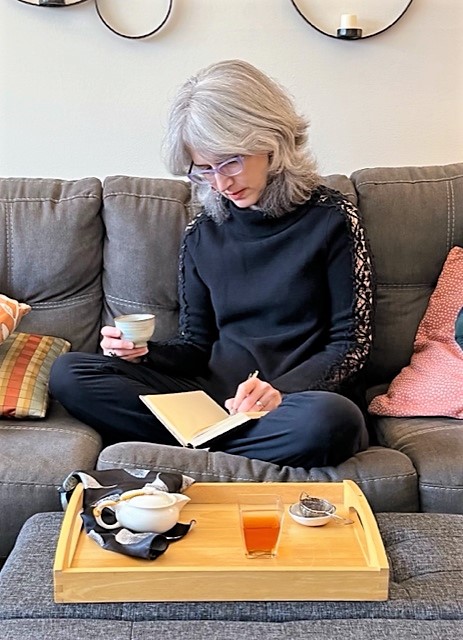 Sometimes, I am able to review tea or tea-related things. I am always transparent when I do reviews of anything I didn't buy at full price. You can read my review policy here. [Note: I regret I am not able to take on tea reviews or collaborations with NEW partners at this time.]
You can find important Tea Infusiast links here: they will take you to information about any upcoming events, social media, etc.
If you like what I do, and have the means, please consider supporting my work with a donation.
P.S. My pronouns are she/her.