Would you like to learn two ways to make a tall glass of iced and sparkling matcha? A Matcha Fizz was the first sparkling tea I ever made at home. Now that spring is here and summer is approaching in New York, I'm making more iced teas again. I love sparkling teas in particular.
A Matcha Fizz is still one of my absolute favorites for a warm spring or hot summer day. And, it's easy to make. This post will go over how to make sparkling matcha two ways. It will explain and compare the paste-concentrate method and the direct-powder method. The results actually surprised me!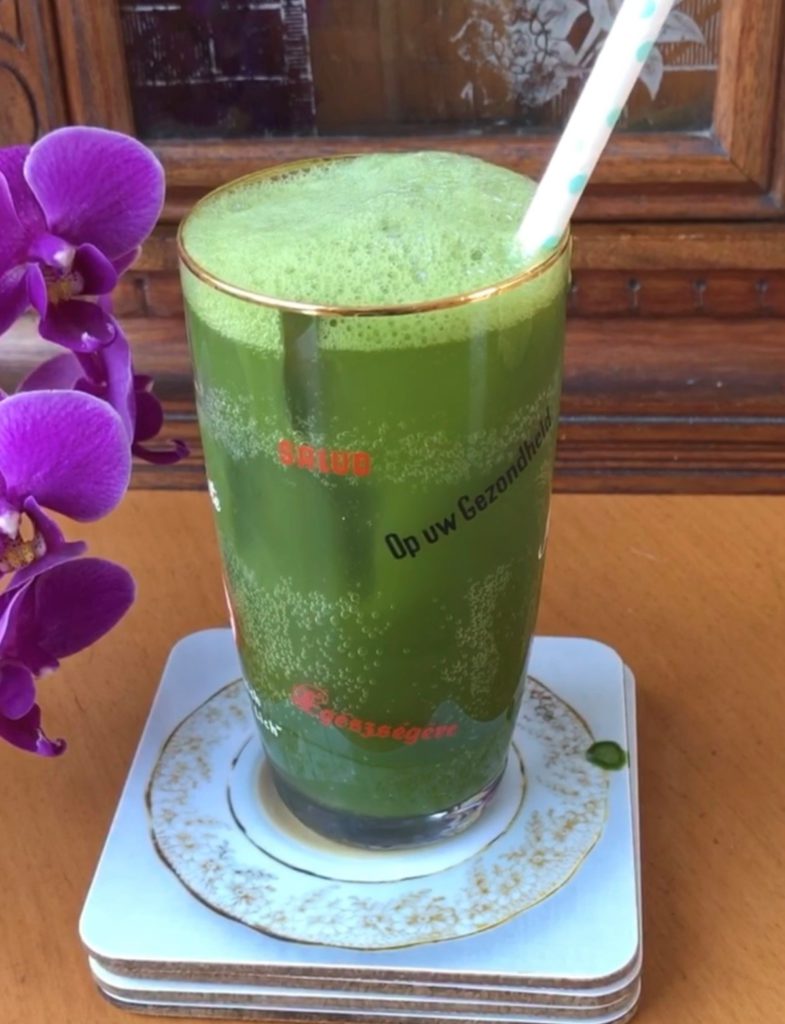 Sparkling Method 1: Paste-Concentrate
Making a thick matcha paste was the first way I ever made sparkling matcha, and it has been my go-to method for years. Here's how easy it is.
Make a very thick matcha paste. Use the same amount of matcha and the same temperature water as you would for a bowl of hot matcha. But, add very little water–just enough to make a paste. (Note: for most people, use about 1.5 – 2 grams of matcha.)
Use a silicone spatula to scrape the matcha paste over ice cubes in a glass.
Finally, slowly pour seltzer over the paste. (I use about 11 ounces.)
Sparkling Method 2: Direct-Powder
Another way to make sparkling matcha is to place the matcha powder directly into the seltzer without making a paste first. Here's what to do.
Measure your matcha. A good starting amount is 1.5-2 grams.
Use a funnel or gently fold a clean piece of paper into a funnel shape.
Slide the matcha into a single-serving seltzer bottle using the funnel. (If using the paper version, be careful not to dip the funnel into the seltzer.)
Gently pour the seltzer into a glass over ice. (The pouring helps to gently mix it.)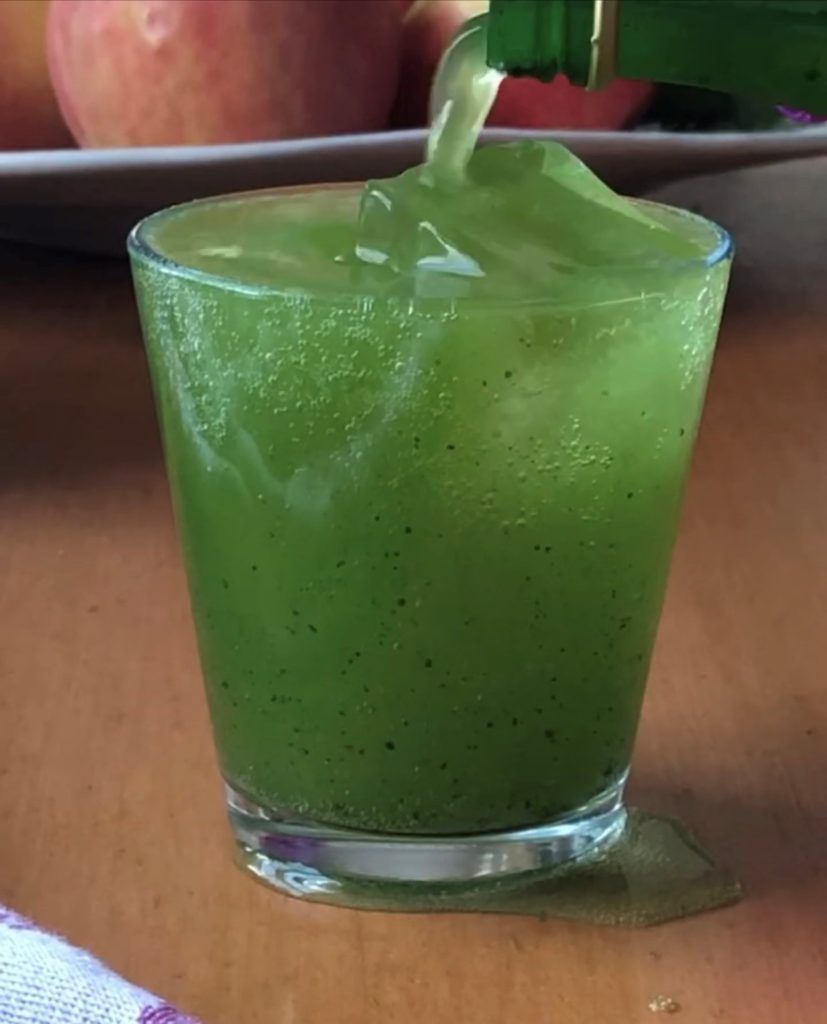 Pros and Cons of Each Approach
The matcha paste method gives you a more blended drink. It's visually beautiful. It tastes very good.
Instead of the smooth appearance of the paste method, the direct powder method results in some tiny matcha clumps. (Speckled Matcha Fizz?) The powdered version, in my opinion, tastes even better than the matcha paste version. I detected slightly more (delightful) flavor nuances with the direct powder method. But, I can't explain why! This discovery came as a big and counterintuitive surprise to me.
Good news: you really can't go wrong with either way of making sparkling matcha! Do you have a favorite way? I've recently heard another tip for making sparkling matcha that I hope to try soon. Stay tuned for that!
If you are interested in making other kinds of sparkling teas, you might enjoy my earlier post, "How to Make Sparkling Tea from Concentrate or Cold-Brewed in Seltzer."