I have been delighted to spend some quality time with the high-grade matcha included in the Master's Collection Matcha Set from Naoki Matcha. Part of the name of each tea in the collection reflects its region—NISHIO Bloom, UJI Harmony, and WAZUKA Hilltop. In this post, I share my reflections on each matcha, which I preferred straight, and which as a latte.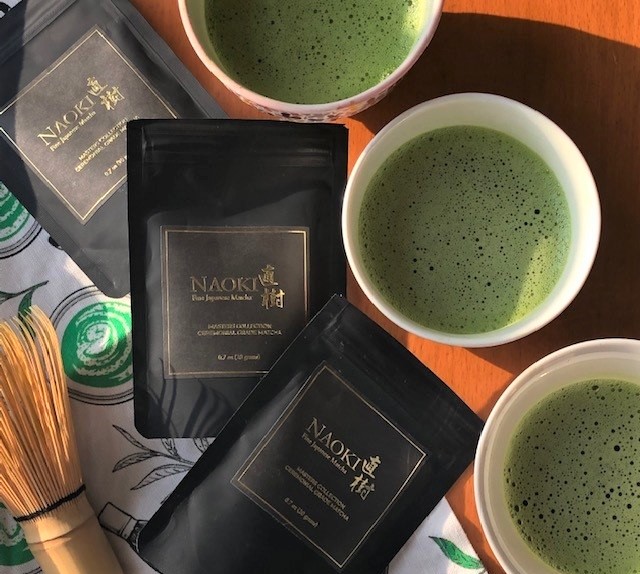 I prepared each tea in the Master's Collection Matcha Set from Naoki at 175F, and then closer to, or at, 170F a few times. I generally enjoy my matcha closer to 170F, but I know many people prefer to "push them" with hotter water, so I experimented with the higher temperature, too.
Each Matcha in the Collection
I thoroughly enjoyed each tea in the Master's Collection Matcha from Naoki. Some I preferred straight, one really stood out as a latte. Each tea in the collection has the beautiful, vibrant green and satisfying umami of high quality matcha.
Nishio Bloom's aroma had a gentle touch of seafood. The flavor is peanut skin, lovely and mild vegetable greens, and umami. It also has a gentle sweetness with a trace of bitterness in the finish to balance it out. It gave me an energized yet mellow feel that I really enjoyed.
Uji Harmony can taste nutty and vegetal, with a slight creamy note, umami, and a medium bitter note in the finish. Whisking it just a few degrees hotter (around 175F) really increased the bitterness, more so than with the other two. When the dry matcha powder is sitting in a warmed chawan, Uji Harmony had my favorite aroma—the nutty and creamy notes really predominate. I also *really* liked this one as a latte. Although enjoyable plain, it wasn't my favorite of the three this way.
Wazuka Hilltop was close in taste to Nishio Bloom. It had a similar flavor profile. I found it slightly sweeter, just as umami, and all around delicious. Wazuka Hilltop was my favorite of the three when sipped straight. Nishio Bloom was a close second.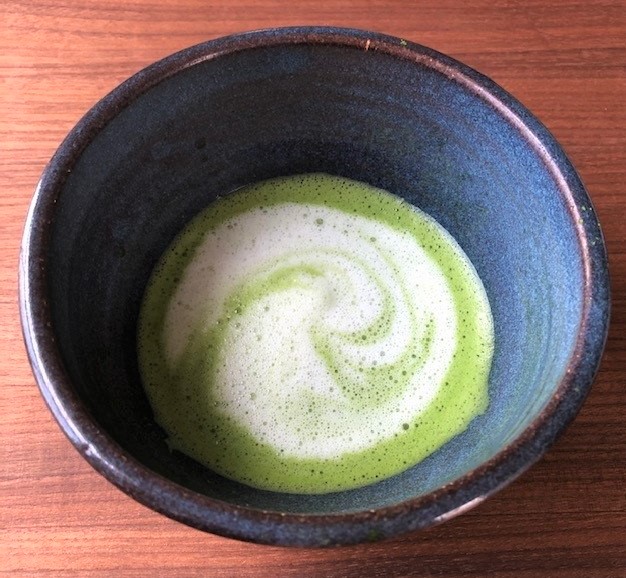 Each tea in Master's Collection Matcha from Naoki Matcha is high quality, particularly so for its price point. Following my review policy, I had no obligation to post unless I sincerely enjoyed them, which I certainly did! It's a great collection to experiment with and savor.
Interested in making a matcha latte at home, but don't have fancy equipment? No worries! See How to Froth Milk on the Stovetop. Or, maybe you'd like to make a cold, refreshing sparking matcha. If so, I invite you to check out "How to Make Sparkling Matcha Two Ways."