Vision boards, mantras, focus words. Some years I have ignored these New Year resolutions and trends. They didn't feel authentic to me. I felt very differently in 2021. So, this year, I choose four words to help focus and inspire my choices. These motivational words, speaking as as a devoted tea drinker, MoTeaVate me to think harder about how to live better. Since "create" is one of my words, I challenged myself to make an image for each of my words in January.
I posted them on my @teainfusiast account on Instagram each Monday (AKA #MoTeaMon, or MoTeaVate Monday) in January and gathered the posts, here, to share in one convenient gallery.
I enjoyed the process of creating these photos. It really helped me focus on, and think more deeply about, what my MoTeaVate words mean and how I might visually represent them. Here, then, are my 2021 focus words and images: clarify, connect, create, and nourish.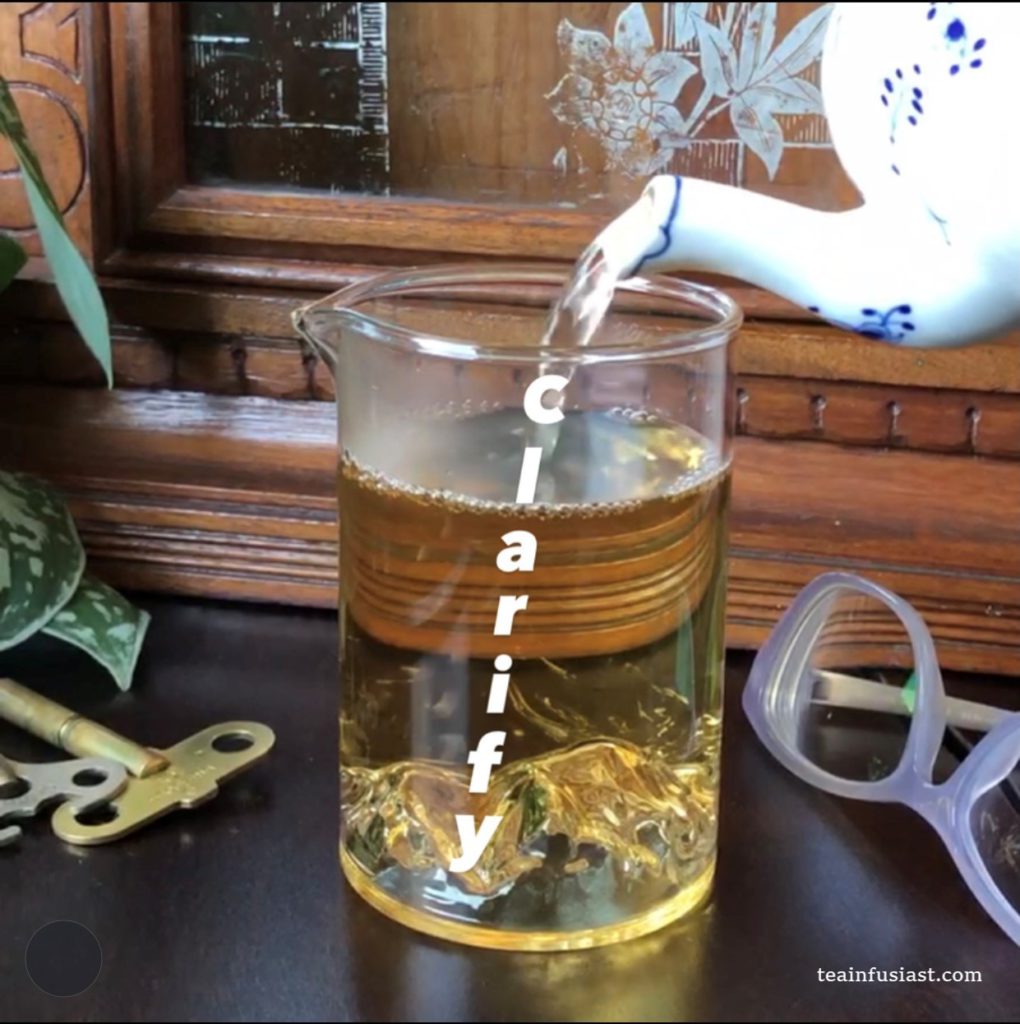 Do any of these words speak to you? If not these, what words MoTeaVate you in 2021? I'd love to hear your moTeaVate and focus words! Please share in the comments.
Curious about quotes paired with tea photos–an unorthodox pairing, I know 😉 — you might enjoy my MoTEAvational Quotes post.
If your focus is enjoying new or favorite activities this year, I'd love to hear about that, too. Maybe you are looking to bake more this year. You might enjoy my Orange Zest Shortbread Cookies with Chocolate recipe. Perhaps you would like to add more mocktails to your drink repertoire. You might try my Grapefruit Bee's Knees Mocktail recipe.