I have been trying to find and create inspiration in 2021, most recently with MoTeaVational quotes–motivational quotes I have paired with tea photos. (A whole new way to think of tea pairings!)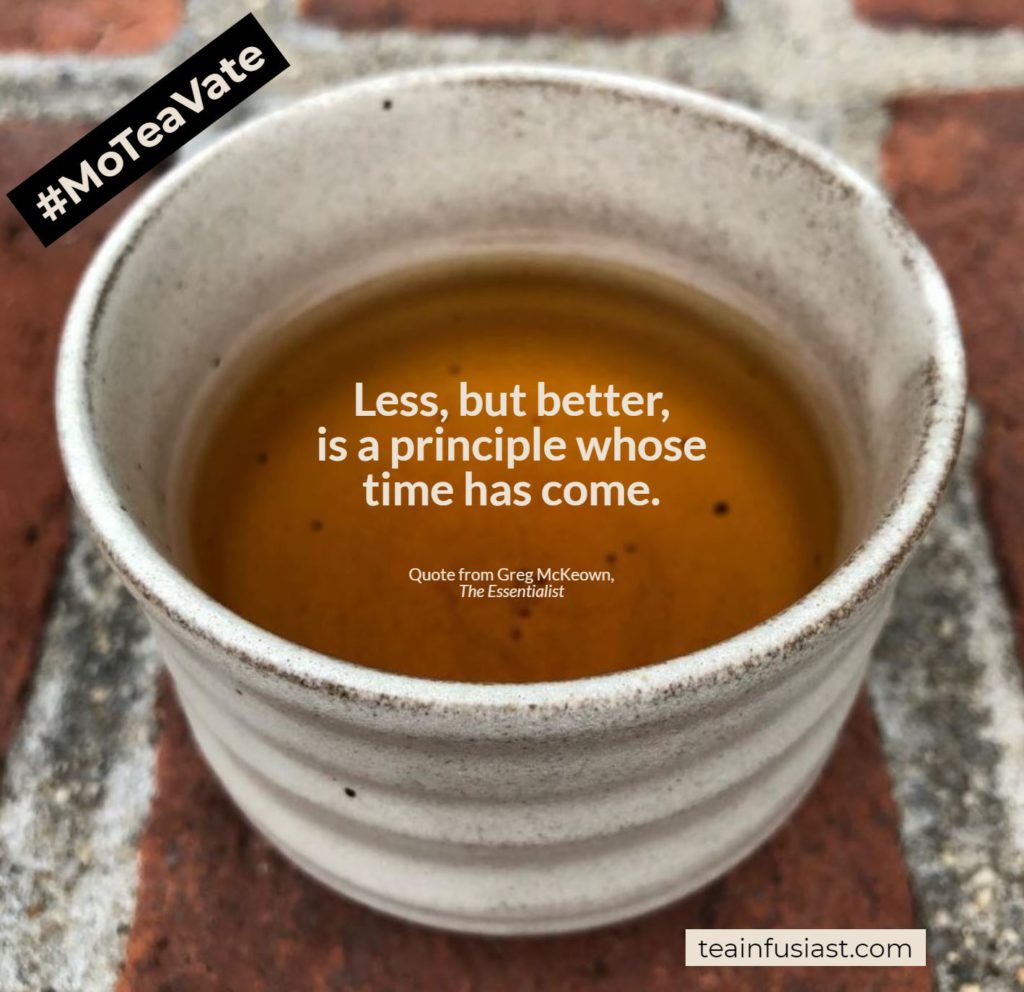 I pulled out my journal and realized that one year ago today–March 10, 2020–was the last day I taught in person before I had to suddenly convert all of my classes to online, like every professor at my university and, of course, other universities and schools. Can you believe it has been a full year since COVID-19 profoundly disrupted our lives?
One entire year. And counting.
Increasing vaccination efforts offer a hope on the horizon. But, we aren't there yet.
While we wait, pandemic fatigue is real. Still, I am trying to hold on to what nourishes and sustains me. In case it helps you, too, I have gathered here the MoTeaVational quotes I posted on Instagram each Monday (AKA #MoTeaMon, or #MoTeaVate Monday) in February 2021. I am happy to share them, here, in one convenient gallery.
Like the MoTeaVate focus word photos that I created, I enjoyed the process of creating these images. Knowing I wanted to create a MoTeaVational quote photo to share every @teainfusiast Instagram account, I became a more attentive listener and reader. I took the time to write down ideas that resonated. That activity, in turn, helped the ideas sink in more deeply. As a result, the MoTeaVational quotes became even more impactful.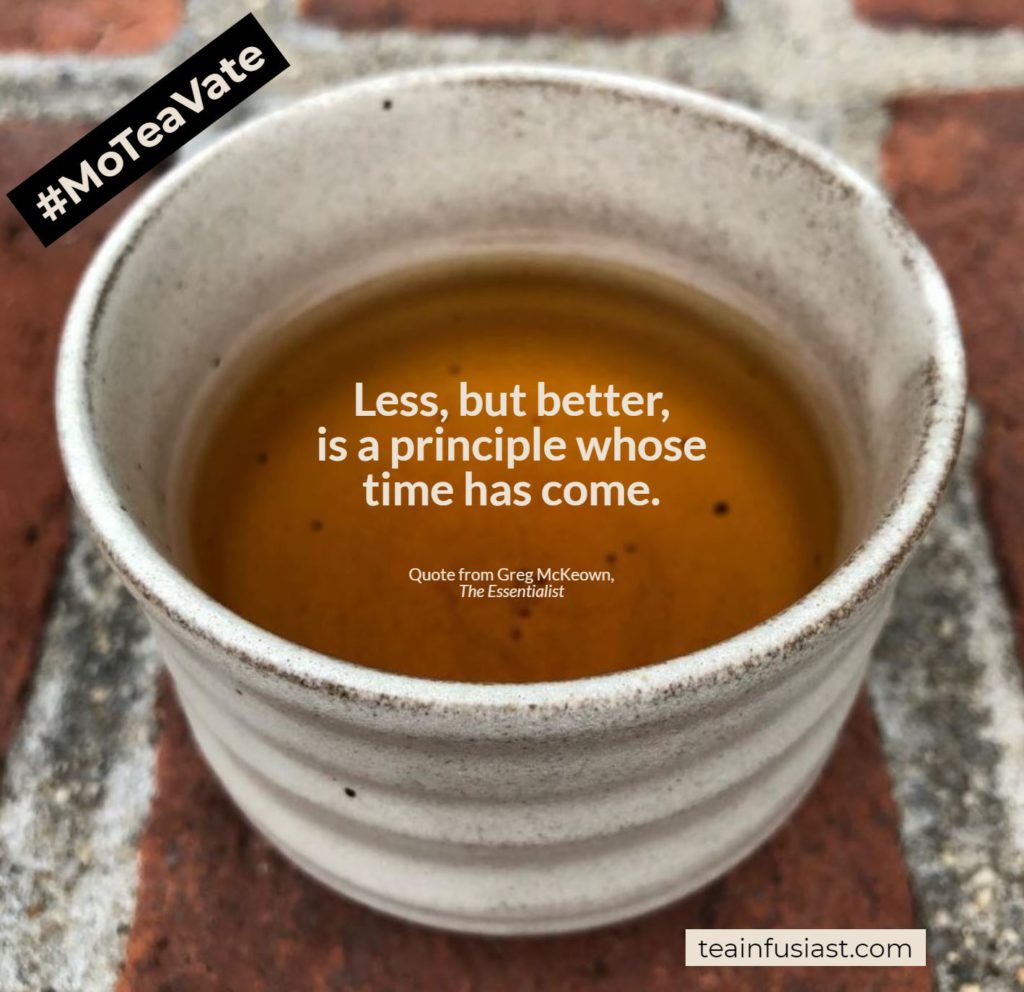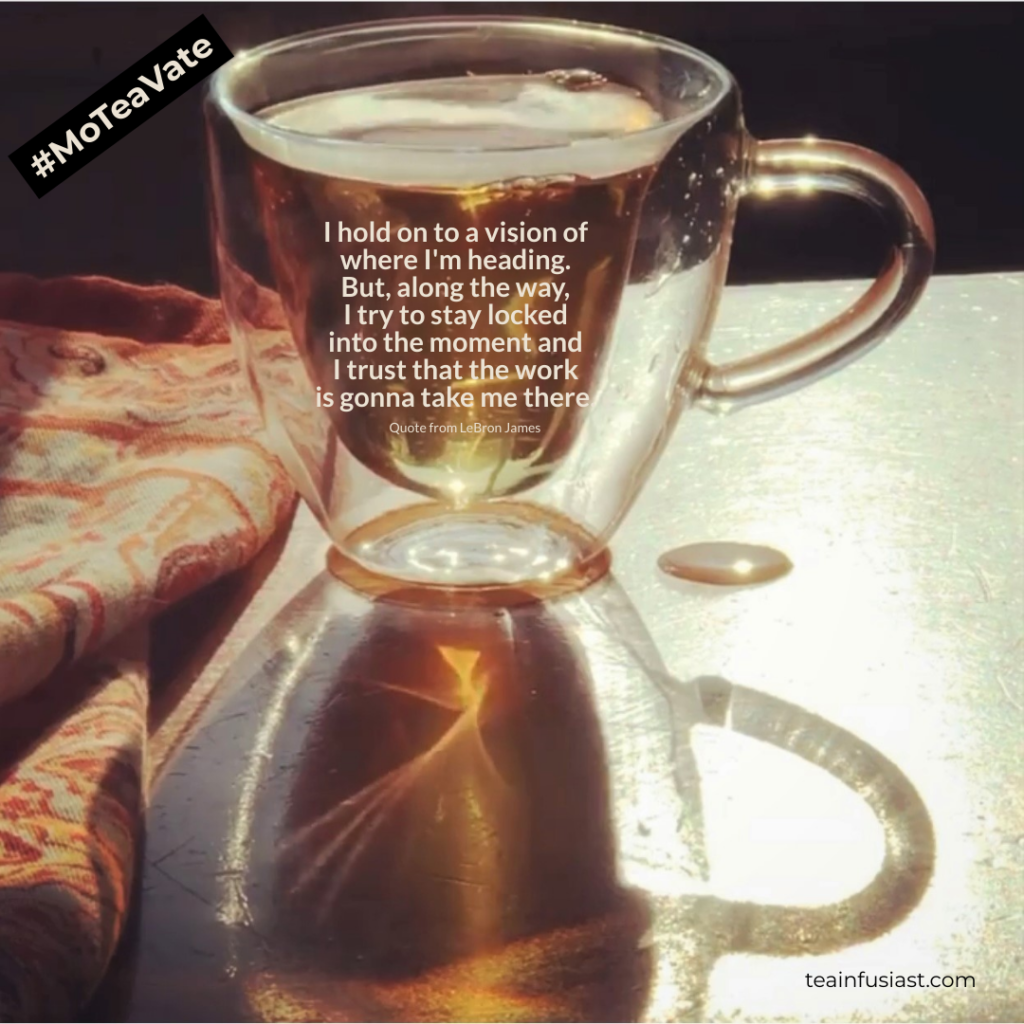 I found the quotes from different places each week. One of these quotes stuck with me as I read and relished Greg McKeown's book The Essentialist. While in the process of using the Calm app to start a meditation practice, Tamara Levitt shared another of these gems in a session. (I paused my meditation to write down the quote. Oops!) I also love Audible. When listening to Dr. Tim Sharp's Habits for Action, I stumbled across the "green lights" quote. (That paired so well with a vibrant matcha!) Finally, thanks again to the Calm app, I found the quote from LeBron James in an excellent series called "Train Your Mind."
Did any of these quotes resonate more with you than the others? Are there other MoTeaVational quotes sustain you during these tough times? I invite you to share in the comments.
You can also check my second post in this series, MoTEAVational Quotes for Overthinkers +!