I thoroughly enjoyed drinking Oolong Vibes, a blend from Steep & Sip Teas. The company describes this tea as a blend of "Amber and Jade Oolong."
Good news: I think this tea will have wide appeal! Casual tea drinkers–especially those who like black or oolong tea–will find it accessible. The tea also delivers lovely flavors, mouthfeel, and interest for the more seasoned tea drinker. In fact, Oolong Vibes reminds me of the oolongs served by Chinese restaurants that take care to provide fresh pots of good tea.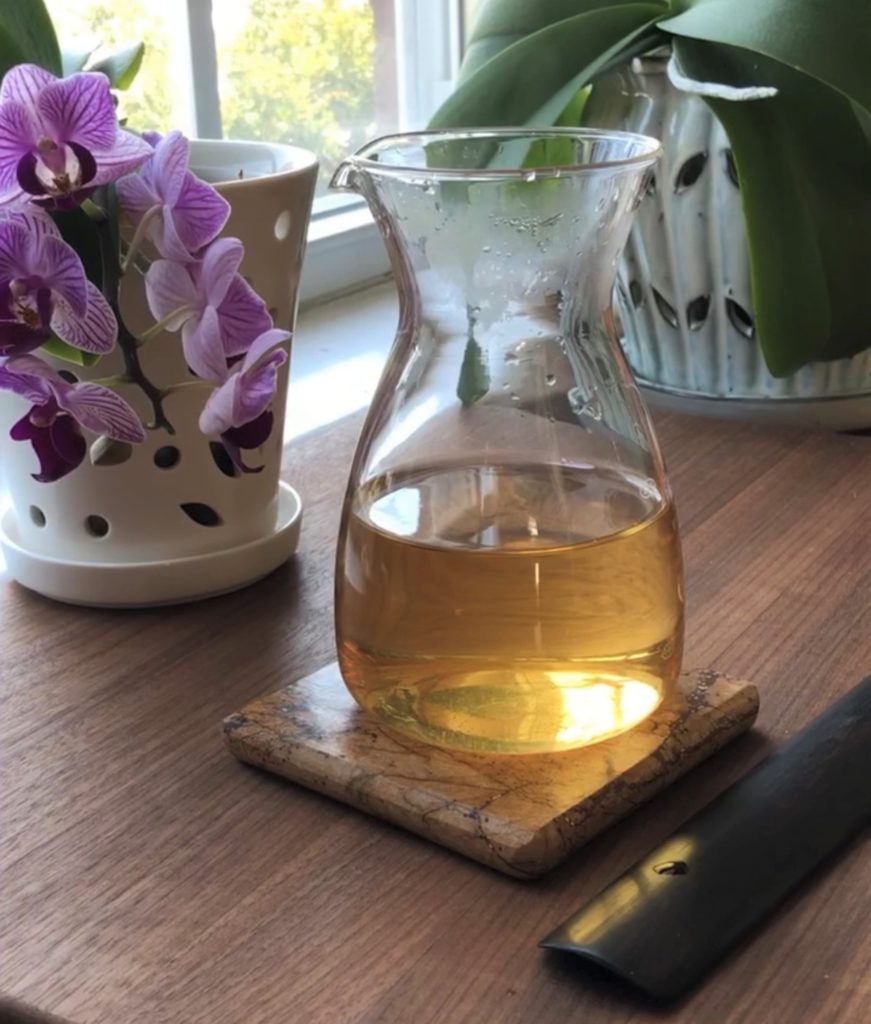 Steep & Sip Steeping Instructions
Steep & Sip recommends steeping 1 teaspoon of Oolong Vibes for 1-3 minutes in 8 ounces of 185F water. (You can find their more detailed tips for steeping tea here.)
I brewed the tea a little under 3 minutes. I prefer to steep my teas loose, so I didn't use the reusable muslin teabag that Steep & Sip helpfully included.
Tasting Notes for Oolong Vibes from Steep & Sip
Here are my impressions of the tea.
It was silky and delivered a nice salivation.
The liquor tasted sweet, with just a touch of bitter that kept it balanced and interesting.
I detected a hint of almond.
As the tea cooled, a very pleasant berry aroma mixed in with a woodsy flavor.
It had a nice finish.
Oolong Vibes is a rounded tea—no sharp flavors, no intense pucker, no major bitter, and low astringency.
It's roasted enough to be mellow but not to bring attention to the roast itself.
Next time, I will probably add a bit more tea or a bit less water when I prepare Oolong Vibes from Steep & Sip. It was very nice as steeped, but the longer I drink tea, the stronger I tend to steep it. So, if you like a stronger cup of tea, that's something to consider. (If, in fact, you are a fan of really robust and malty black teas, you might also want to check out my review, Two East Frisian Tea Blends.)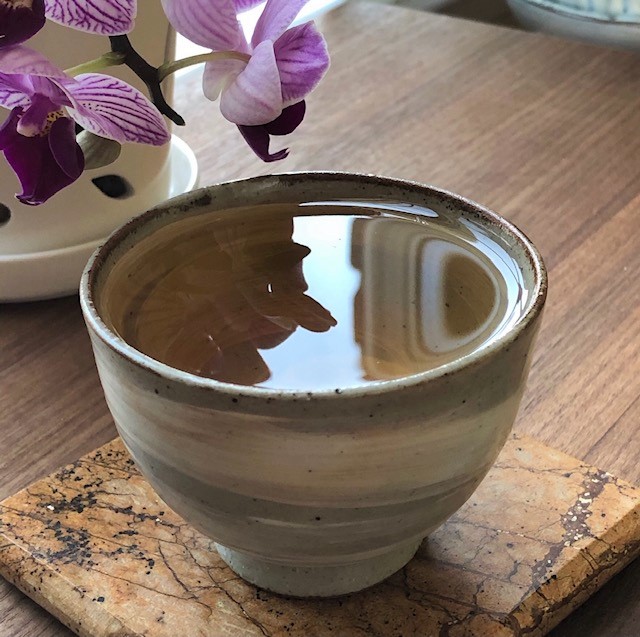 Thanks and a Word About Reviews
Steep & Sip generously gifted me this Oolong Vibes tea with no responsibility to post unless I sincerely enjoyed it, which I did. I only review teas that I enjoy and always disclose if a seller gave them to me. For details, you can read my Tea Infusiast Review Policy.