This post shares tasting notes for three teas from Tea Vivre. I have bought and enjoyed many teas from them. These impressions, however, are for three teas that they sent me for free. Per my review policy, I had no obligation to review unless I sincerely enjoyed them. I certainly did! Read on for my thoughts on their award-winning 2019 Bai MuDan, their Fuding Shou Mei White Tea Mini Cakes, and their Phoenix Dan Cong.
I appreciate that Tea Vivre offers both gongfu and western-style brewing suggestions on their website. I tend to alternate, as you will see below.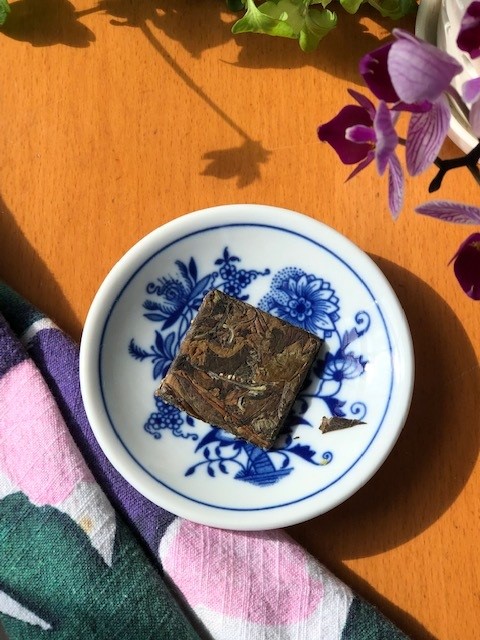 Bai MuDan
Steeping parameters gongfu style: 120ml, 5g, 195F (90C), 20 sec/30 sec/40 sec
Each infusion steeped a beautiful amber-sunshine color. (See the photo below, on the right.)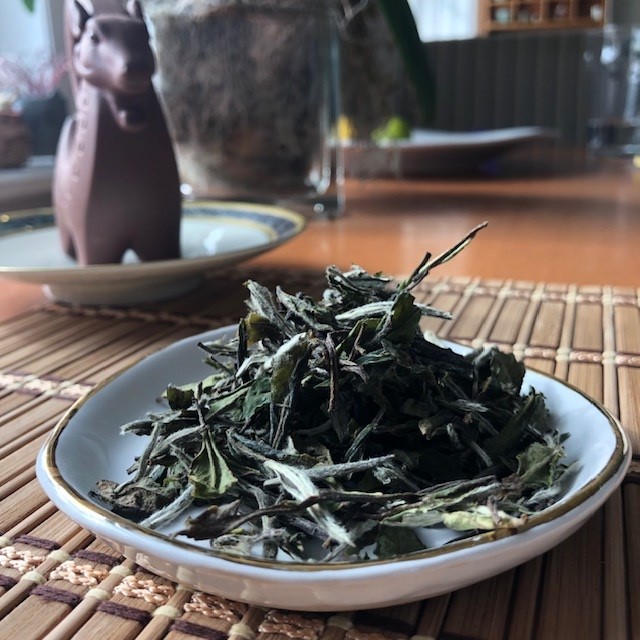 The first two infusions of this Bai MuDan (White Peony) tea from Tea Vivre greeted me with the aroma and flavor of meadow flowers, warm cotton in the sunshine, and a hint of cashmere. This is the first time I have ever thought a tea had the aroma (and flavor?) of cashmere! So, that was interesting–and very good.
The third infusion was noticeably more floral, and with notes of apricot jam (especially as it cooled). The other flavors were there, but moved to the background.
Fuding Shou Mei White Tea Mini Cake
These little Shou Mei cakes join the ranks of teas from Tea Vivre that I have thoroughly enjoyed. The mini cakes are composed of lovely tea leaves in a range of greens with a touch of brown, compressed into little squares. They are really lovely to admire and hold. It's also incredibly satisfying to watch the leaves expand. And, surprising how much they do!
The 5g size is convenient–easy to slip into a gaiwan or teapot. No tools are necessary.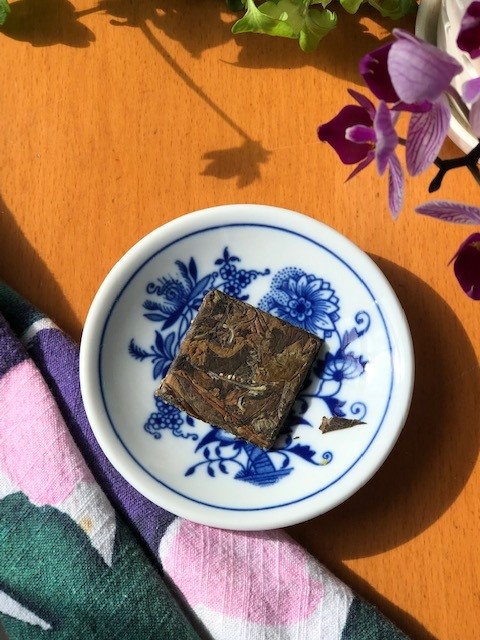 I steeped western style in a 12 oz (350 ml) glass teapot so I could fully enjoy watching the mini tea cake open. I tried two different steeping times, both at 198F (about 93C). In one session, I steeped for a 5-minute infusion, then a 3-minute infusion. In the other session, I used one 8-minute steep.
The tasting notes were very similar—honeyed meadow, woodsy, sweet, with a hint of lemon twist as it cooled slightly. This Shou Mei has very good energy, feeling friendly and supportive. The main difference between the two sessions? I noticed an even thicker mouthfeel from the one, extra-long steep. Both sessions were very rewarding. If I had to choose, I'd pick the one very long steep.
Lao Cong Mi Lan Xiang (Honey Orchid) Phoenix Dan Cong
The dry leaves of this Phoenix Dan Cong tea are so aromatic—with a fragrance between peach and lychee, a floral note, and meadow in the background.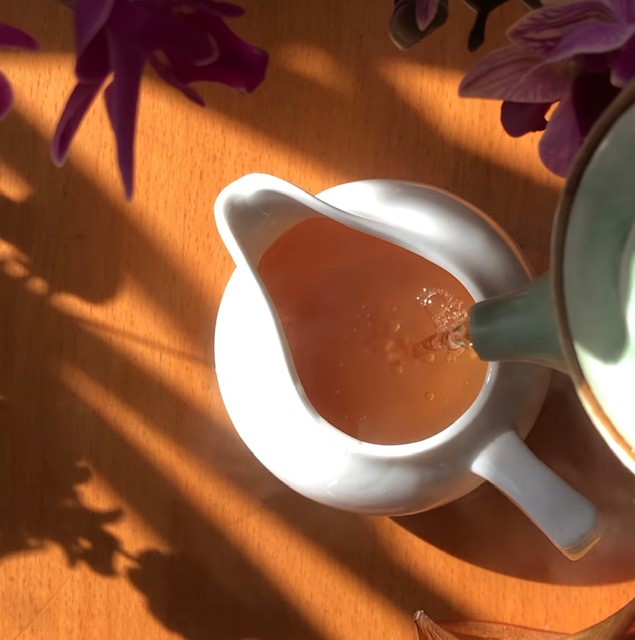 Steeping parameters: 8 oz (230 ml), 3g, 198F (93C)
First infusion, 2 minutes. Really powerful tea broth. It released an aroma of hot stones, floral fruit (peachy-lychee), and a touch of meadow. It taste of burnt sugar, mineral, and lychee. As it cooled, the burnt sugar reminded me more of a campfire marshmallow, with more toasted notes coming through. It was VERY strong, but good. (Next time, I would either reduce the steep time or the amount of tea.)
For the second infusion, I used about 2 g of the leaves and steeped 1.5 minutes. The tea released the flavor and aroma of hot stone flowers with juicy floral fruit. The third infusion (2 minutes) was more settled and a mix of the elements above, but the minerality was somehow more centered in this infusion. A mild and welcome bitter note also entered in this infusion.
This is a great tea, by the way, to quickly rinse before the first infusion, and share some with your tea pet. (Did you notice Rocco, my ram tea pet, in one of the photos above?)