Are you curious about how popular tea bags are? Tea can be sold in many ways–in bags, loose leaf, powdered, in ready-to-drink form, etc. How much is prepared in tea bags, particularly compared to loose leaf? And, I wonder if you will share my shock at two statistics that I discovered! After sharing a snapshot of the data, the end of this post I'll tell you about an online event for people who use tea bags but are interested in, maybe, exploring loose leaf tea.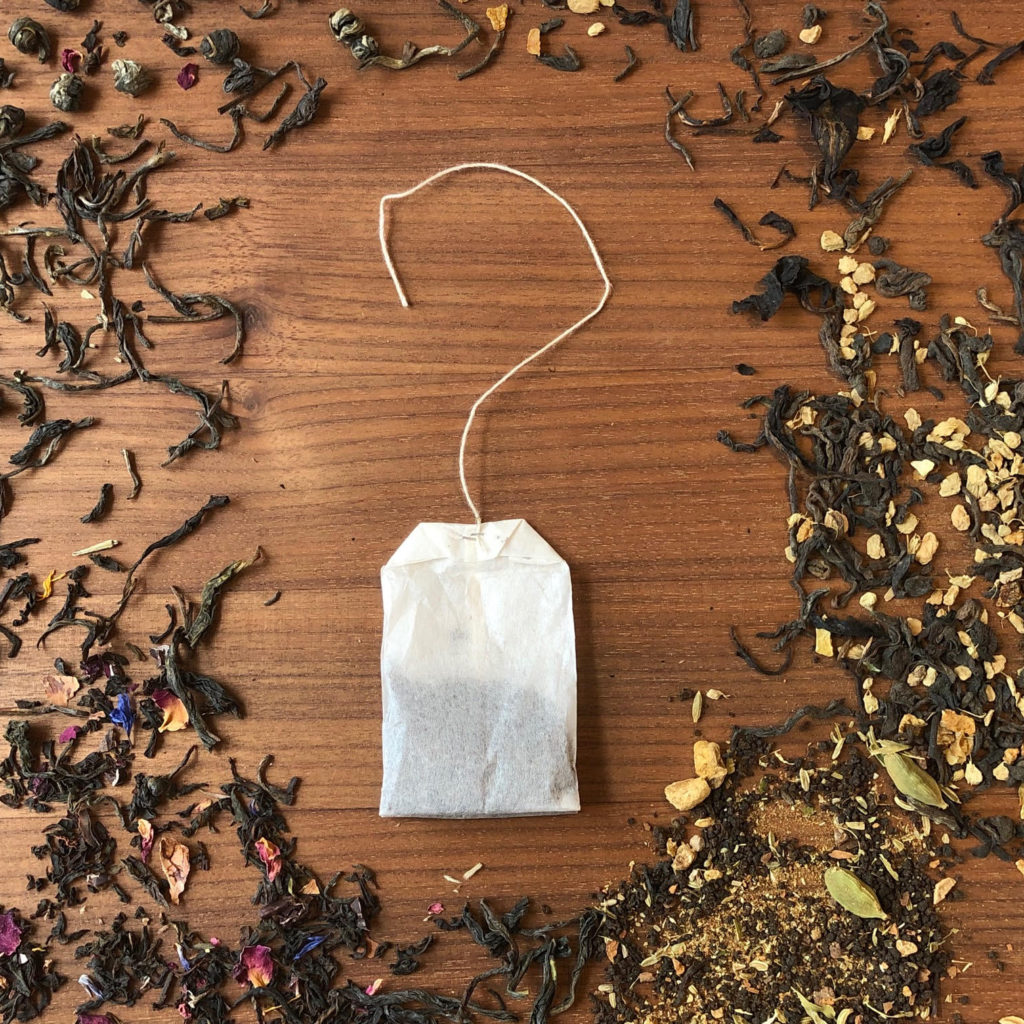 Popularity of Tea Bags in the USA
Here's some tea bag statistics for the United States:
Tea Bag Statistics that Might Surprise You
Americans, logically, associate Britain and China with tea. So, you might be surprised to know know this information about the popularity and production of tea bags in these countries!
Do You Use Tea Bags but Are Curious About Loose Leaf?
I am not evangelical about loose leaf tea. It's what I drink at home almost always. I do, very occasionally, reach for the tea bags that I grew up drinking. But, that's only when I am feeling particularly nostalgic and really missing my mom and sister. (They live far away. Sigh.)
Whether you use tea bags or loose leaf: I am a firm believer that the tea you love, prepared how you love it, is great!
I am mindful of how popular tea bags are. Sill, I am interested in helping tea drinkers who are curious about loose leaf tea. Why limit your options, after all? Let's talk about the pros, cons, and practicality of loose leaf tea. What are advantages and disadvantages of different kinds of infusers you could use? Are there precautions you should take in how you dispose of loose leaf tea? What kind of loose leaf could you try first? Etc.
Get Your Loose Leaf Tea Questions Answered!
I am offering an interactive, friendly, non-judgmental Zoom chat, "Curious About Switching to Loose Leaf Tea?" at 8pm ET on Tuesday, February 8th, 2022.
Tickets are sliding scale, $2-$20 US, and all proceeds go the charitable organization Feeding America. (They fight hunger in communities across America.)
Spots are limited to keep the event a comfortable size. Reserve your spot now!
What: Curious about Switching to Loose Leaf Tea?
When? Tuesday, February 8, 2022
What time? 8-8:50pm ET / 5-5:50pm PT
Where? On Zoom
How do I reserve my spot? Visit my fundraiser page at Feeding America.
How much do I donate to reserve a spot? Donate ANY amount from $2-$20 (whatever works best for your budget). If you aren't sure how much, how about $10?
How can you know I donated? Either check the box under privacy choices to allow me to see your name when you enter the donation, or take a screenshot of the email confirming your donation and DM me the photo on Instagram @teainfusiast (preferred), or on Facebook @Tea Infusiast. I'll confirm your spot. I'll send you the Zoom link a few days before the event.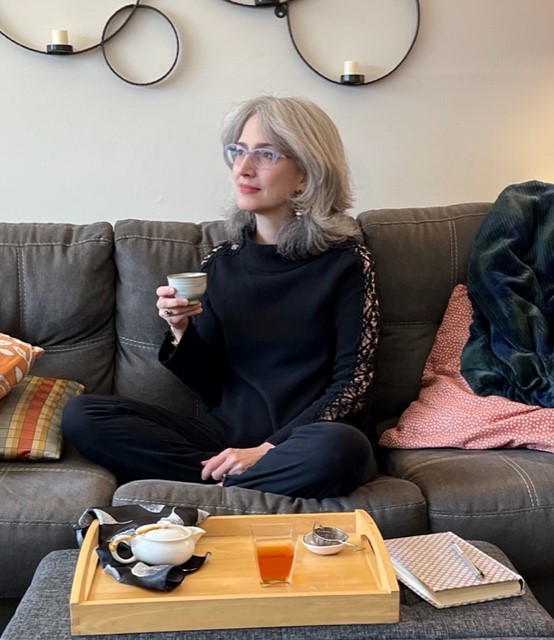 If you have made it this far, you might be interested in my fun, completely non-scientific quiz, "What Kind of Tea Drinker Are You?"