East Frisian tea blend comparison! East Frisians drink copious amounts of tea and prepare it in an unusual way. Short version: they use special rock sugar, add cream (!), and empathetically don't stir. For a more detailed account of how they prepare tea, I invite you to check out my blog post on East Frisian tea culture.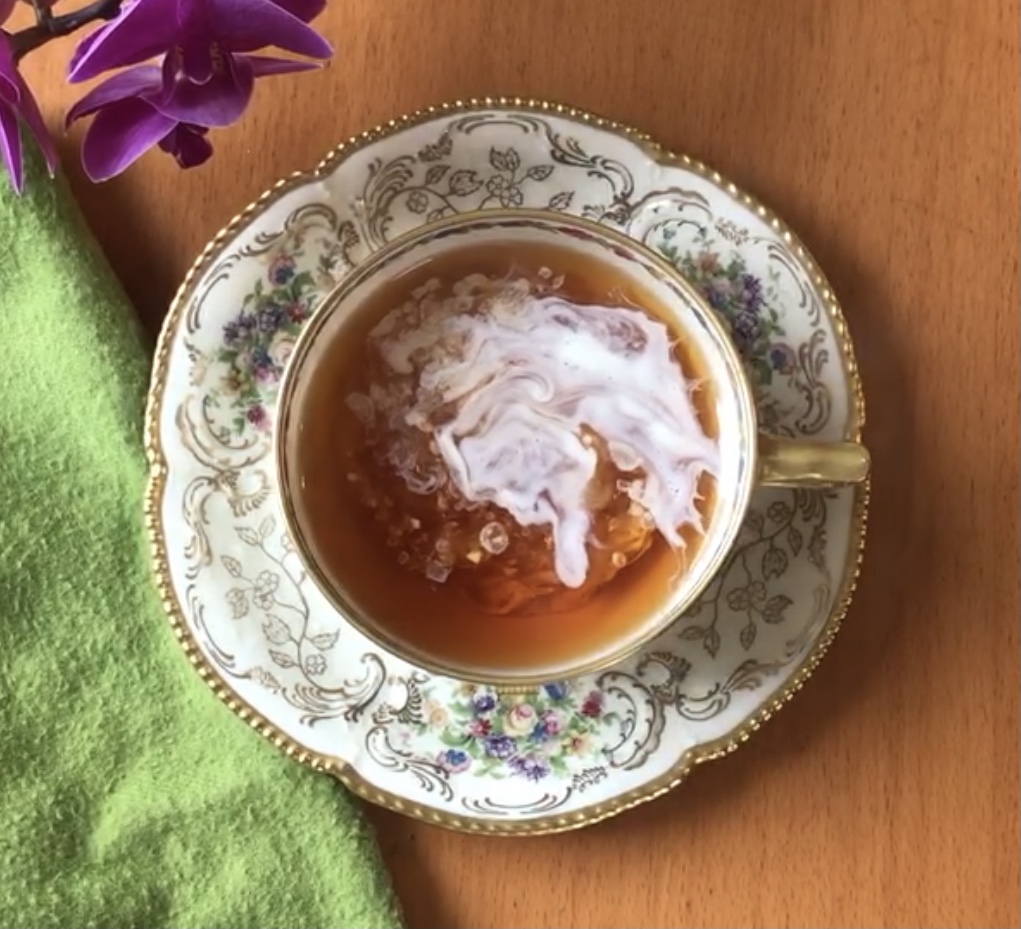 In this post, I am comparing two tea blends: Harney & Sons' "East Frisian" and Thiele's "Broken Silber" "Echte Ostfriesische Mischung." East Frisian blends in Germany are mostly Assam, accented by Ceylon and/or Darjeeling tea. Harney says its blend contains all three. The Thiele package says, translated, the "best Assam teas characterize the full, fine, bitter taste of this classic top blend."
Steeping the East Frisian tea blends
To compare these East Frisian teas, I used the same exact amount of leaves, water temperature, volume, steeping time, white rock sugar, and whole milk. I steeped the tea hot–roughly 200F or 95C, for 3-4 minutes. I compared them straight, then added sugar and compared with milk, and finally judged using the traditional cream.
Noting the differences in the blends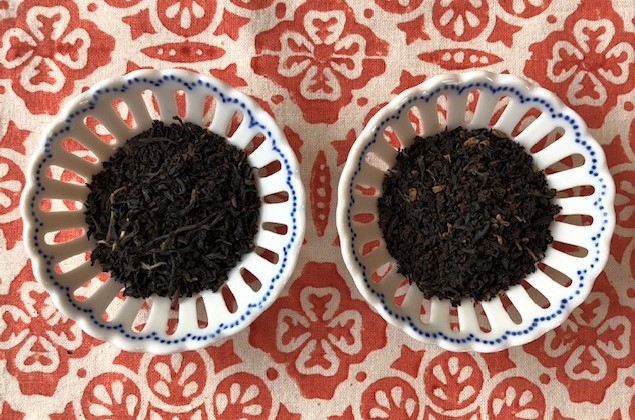 The Harney dry leaves look bigger. As you might expect, they didn't brew as strongly with the same steep time as the Thiele. The Harney tastes more rounded and slightly less malty. The Thiele has more (very pleasant) pucker and deeper malty notes. It also brews up darker, with a thicker mouthfeel. The differences weren't huge, but my husband and I both noted them right away. Both blends are really good, bold black teas. If drinking tea straight, without sugar or milk, I would lean toward the Harney blend (steeped closer to 2 minutes). If drinking with milk, I would enjoy either one (steeped 3-4 minutes), but I prefer the Thiele. When adding cream–as is traditional in East Friesland–Thiele's "Broken Silber" wins hands down.
Have you ever tried an East Frisian blend, or black tea with cream? Please let me know in the comments. 🙂
Interested in a different kind of tea "review," check out my post, "Tea that Evokes Non-Tea Memories."